Rohan is born and raised in the Canadian city of Edmonton. His interest in music was noticed by the parents in very early years of his life. Once he got his own tabla set, he took it like a fish takes to the water. Without any formal training, he was able to master complex rythem cycles before he could even count. Even as a little boy, he preferred going to classical music concerts instead of watching TV at home or playing Video games. This is when he met Ustad Zakir Hussain. When Ustad Zakir Hussain heard about Rohan's interest and capabilities, checked his hands and promised to take him as his student when he turned eight.

Rohan was always surrounded by music at home, his favourites included Ustad Zakir Hussain, Jagjit Singh, Pt. Shiv Kumar Sharma and other classical musicians of India. He eagerly waited to attend tabla classes and never missed any concerts of his future teacher. Finally at the age of eight, he went to California to study tabla with Zakir Hussain, where he was surrounded by mostly adult students. Ustad Zakir Hussain noticed his keen sense to learn tabla and showered him with solid techniques. Over the years under watchfull eyes of Zakir, Rohan has developed into a very capable musician with graceful and sweet hands that are treat to watch and listened.

Rohan's accomplishments are nothing but impressive, he won "Talent Explosion" compitition for North Alberta and was chosen to perform at "Big Valley Jamboree" in Canmore, which is intrestingly a Western Country Music festival. In 2000, Ustad Shujaat H. Khan spotted his talent and asked him to accompany for a presentation with University of Alberta students. Rohan accompanied Ustad Aashish Khan at the age of fourteen. Same year, Famous Ghazal Maestro heard about Rohan and invited him to accompany for a memorable Juggalbandi which is remembered by Edmontonians till today. His moment of international fame came when he was invited to do a solo tabla recital at India's oldest music festival, "Harballabh Sangeet Sammelan".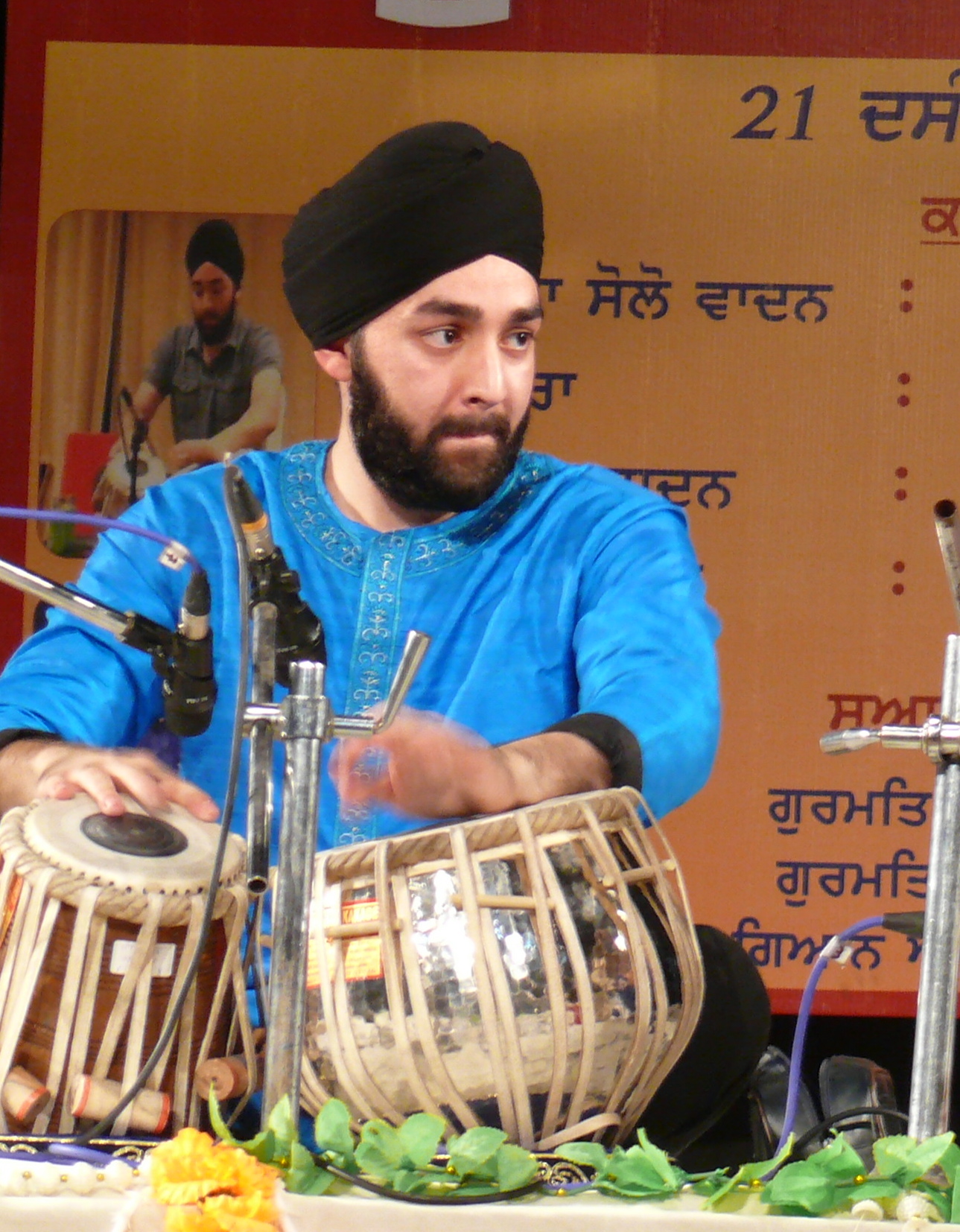 During his visit to India, he was given a chance to do a solo recital at Namdhari Satguruji's presence in Bhaini Sahib. When Rohan finished his solo, Satguruji clapped, which was highly unusual because HE has heard so many established maestroes, but never claps. This was considered a blessing for Rohan by Satguruji's followers, who were bit surprized by HIS unusual reaction. Satguruji gave present of Mala to Rohan.

Rohan took a break from performing to pursue his studies and graduated with B Sc(Hon.) in 2014 and Doctor of Dental surgery in 2016 from University of Alberta.

He rejoined the concert scene in 2017 and presented a solo tabla in Mumbai at the barsi(death anniversary)of Ustad All Rakha in the presence of elite tabla players and other musicians, and received rave reviews. He also, performed with his guru Ustad Zakir Hussain and other advance students in L.A.Later that year. He performed at Punjabi University, Patiala and then at 142nd Harballabh Sangeet Sammelan in Jalandhar, India.

Currently, he's practicing general dentistry in Edmonton.
The accolades:

"Your performance brought tears to my eyes, how did you become so good at such a young age?"
- Adjudicator at Futurefest, st. Albert.
"When fingers of this young artist danced on the tabla, he brought audience to their feet."
- The Daily Ajit on his performance at Harballabh Music Festival
"Mesmerizing performance by Rohan from Canada, the youngest artist this year."
- The Daily tribune, India, on his performance at Harballabh Music Festival.
"A very young and talented boy."
- Ghazal Maestro Jagjit Singh.
"He has got great music sense."
- Ustad Aashish Khan
"He has got very good hands."
- Ustad Shujaat H. Khan.
"What a talented young fellow!"
- Ghazal singer Satish Babbar.
"A true virtuoso, you are amazing."
- Dr. Jonathan Baily of University of Lethbridge at Kwanis Music Festival.